76ers have no interest in trading Ben Simmons for Lakers' Russell Westbrook, per report - CBSSports.com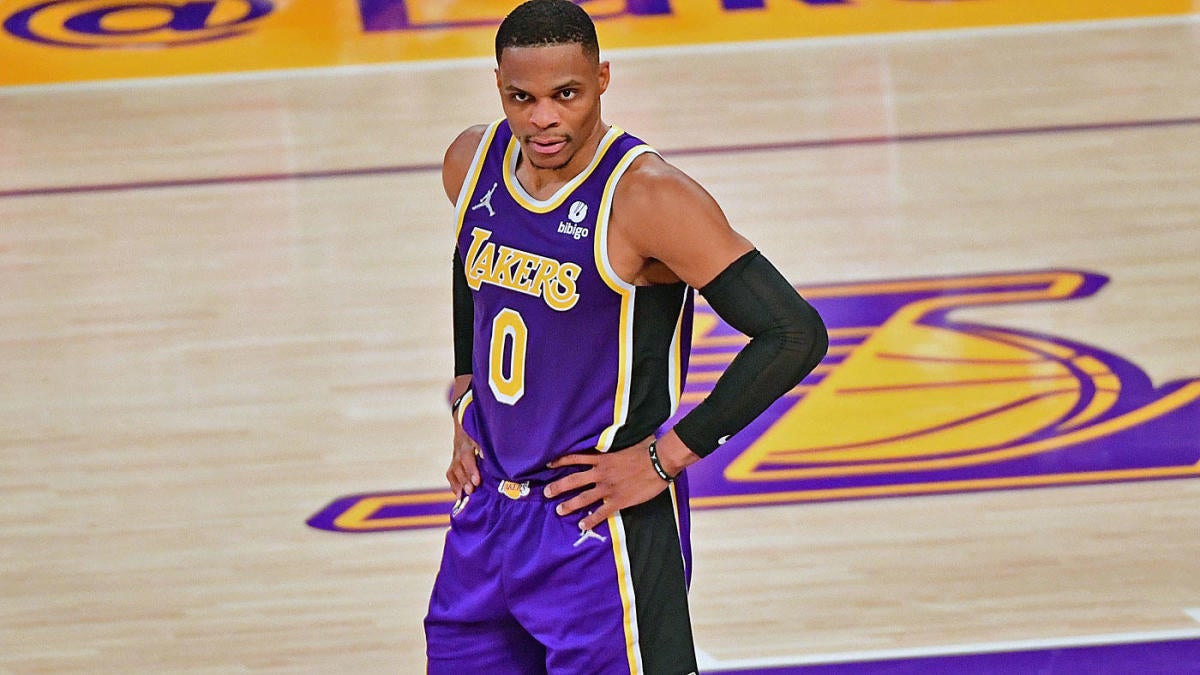 With the NBA's trade deadline less than a month away, the Philadelphia 76ers continue to keep their options open when it comes to finding a suitable trade for disgruntled All-Star forward Ben Simmons. However, it seems like we can count out one potential blockbuster deal, as the Sixers aren't interested in sending Simmons to the Los Angeles Lakers in exchange for Russell Westbrook, according to Sam Amick of The Athletic. 
Westbrook's fit alongside LeBron James and Anthony Davis in L.A. hasn't been the smoothest, and there's been some speculation that the Lakers could look to move the veteran guard. It won't be to Philadelphia, though, as Sixers president of basketball operations Daryl Morey already traded for Westbrook once when he served as the general manager of the Houston Rockets, and he clearly isn't interested in doing so again. 
From Amick: 
But we forget sometimes that executives are ultra-competitive in their professions as well, and it's safe to say Morey has no interest in executing a bad deal because of pressure ever again. As an aside, sources say that's also the reason the Sixers have zero interest in the prospect of swapping Simmons for Westbrook and alleviating the Lakers' fit concerns with their superstar trio.
Though Simmons is better than Westbrook defensively, they operate in largely the same way on the offensive end of the floor, so it certainly makes sense that the Sixers wouldn't be interested in swapping Simmons for Westbrook. Both players thrive with the ball in their hands, and neither is especially effective as an off-ball player, as neither is a respected shooter. Thus, Westbrook's fit alongside Sixers All-Star center Joel Embiid would be questionable, at best. Plus, at 33 years old, Westbrook wouldn't fit Philadelphia's Embiid-centric timeline either. 
Philadelphia's asking price in a potential Simmons deal remains extremely high, as the team wants an All-Star-caliber difference-maker in exchange for the former top overall pick, and Morey is determined not to make a move that would diminish the team's future prospects -- even if that approach extends the standoff between the two sides. 
Perhaps a deal that the Sixers find attractive will materialize by the Feb. 10 deadline. In the meantime, there will be no shortage of Simmons-related rumors, reports and gossip. Buckle in.