Notebook: CAS upholds Russia's World Cup ban, Krasnodar's Cabella breaks silence, Neymar on elimination, more - CBSSports.com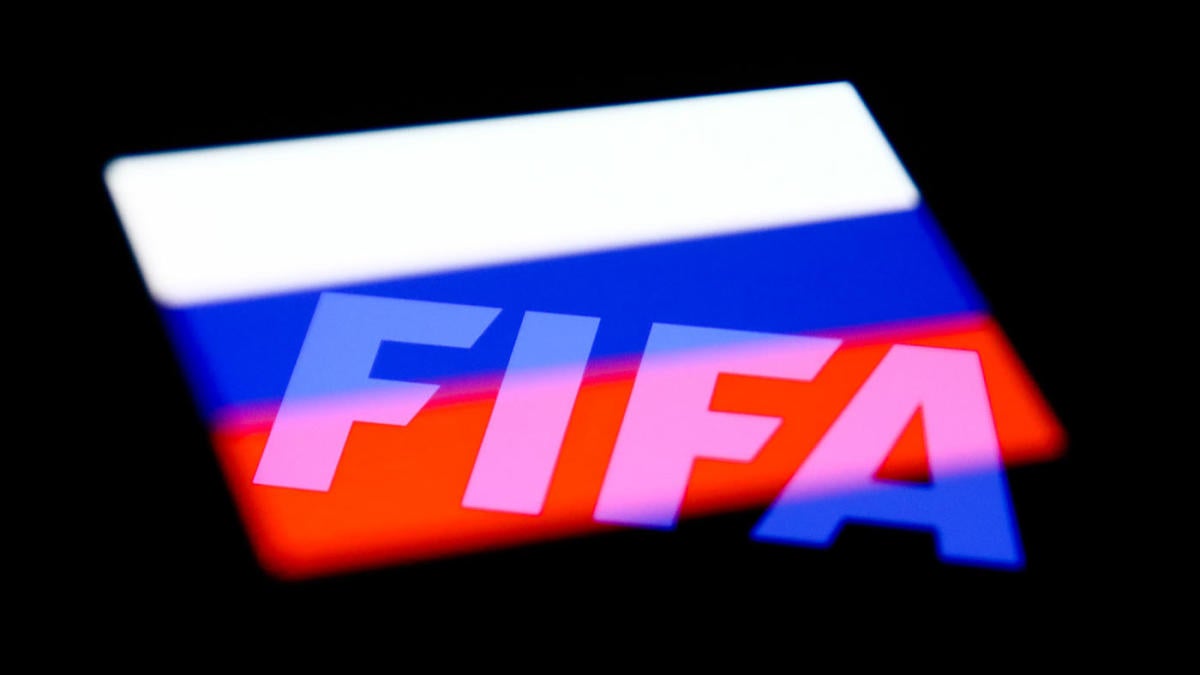 Another week in European soccer is almost up and the UEFA Champions League, Europa League and Europa Conference League have left us with no shortage of talking points. As always, some stories might have escaped your attention and we are here to put that right.
Some picks.
CAS dash Russia's World Cup playoff hopes
The Court of Arbitration for Sport has rejected Russia's request to suspend their ban so that they can participate in the FIFA World Cup playoffs. The global soccer governing body blocked Russia's national teams across all competitions as did UEFA in Europe, but Russia appealed the decision.
"The challenged decision remains in force and all Russian teams and clubs continue to be suspended from participation in FIFA competitions," read a CAS statement. "The CAS arbitration proceedings continue. No hearing has been fixed yet."
Why it matters: Russia had been due to play Poland next week which the Poles had previously threatened to boycott due to the ongoing war and they have since received a bye to the final where they will face Sweden or Czech Republic.
Cabella lifts lid on Krasnodar situation
Remy Cabella has spoken to L'Equipe as one of the foreign players who was under contract in Russia with Krasnodar who has since had his contract terminated and has left the club early due to the invasion of Ukraine.
"I picked up a calf injury with Krasnodar in Marbella back in February and I asked the club for permission to recover with my family in Corsica. I started to hear about the tensions, but the club told me not to worry when I called them and to be back on March 2. However, Russia then started the war. Even though Russian employees at the club never spoke about it, nobody could have imagined it -- they were as shocked as we were.
"Honestly, everybody was superb with us foreigners and that goes for the chef to our Russian teammates and the staff. They did everything to make us feel well. The non-Russian players who went back after the training camp started to get a bit scared and asked whether they could return home which made sense.
"With my contract expiring this summer, we agreed it would be simplest to leave. The government then advised French citizens to leave Russia. Krasnodar and I discussed a mutual termination last week. I would have liked to say goodbye and to thank all the great staff members, but nobody could have predicted what is happening in Ukraine right now."
Why it matters: Not many foreign players have yet discussed their experiences of being under contract with Russian clubs at the time war was declared but Cabella might be one of the first to shed some light on what it was like as this unfolded. Also, Ligue 1 and Ligue 2 clubs now have the possibility of adding players under contract in Ukraine or foreigners playing in Russia on a short-term basis via FIFA rules.
Neymar admits Real disappointment
Paris Saint-Germain superstar Neymar has spoken publicly for the first time since their latest Champions League disaster against Real Madrid which has since seen the Brazil international booed at Parc des Princes.
"These have been difficult days and difficult weeks for us," said Neymar at an event. "We did not want to lose. That is not what we are here for, we did not plan for that. We devoted ourselves, committed ourselves and trained to win it. I came back from an injury by giving my life to be present for that moment. That is the life of an athlete -- one day, you are down there, you lost the game, but you can turn everything around in no time. That is why football is so gratifying."
Why it matters: Not many of PSG's players have spoken since their latest inexplicable collapse in Madrid and tempers were frayed during the Ligue 1 win over Bordeaux last weekend. Opening a new megastore in Manhattan just days later will not have helped the ultras' mood.
Nkunku and Clauss in for France
Didier Deschamps has called up Christopher Nkunku and Jonathan Clauss for Les Bleus' friendlies with Ivory Coast and South Africa. The RB Leipzig and RC Lens men have been in fine form and the French boss has opted to see them in Marseille and Lille with a view to including them in his plans this World Cup year.