Sam 'Bam' Cunningham, Patriots all-time leading rusher and member of 50th anniversary team, dies at 71 - CBSSports.com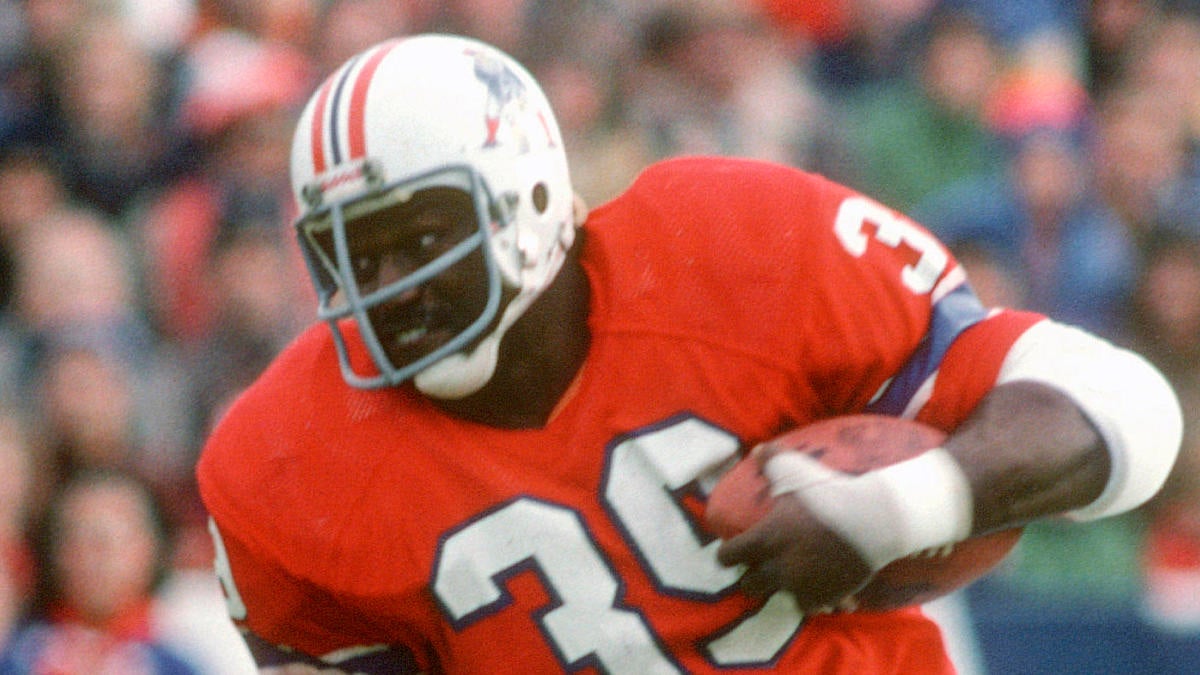 The New England Patriots announced Sam Cunningham, the franchise's all-time leading rusher, died at 71 years old Tuesday. Cunningham spent all nine of his NFL seasons with the Patriots, as the fullback rushed for 5,453 yards and 43 touchdowns from 1973 through 1982. He also recorded 210 catches for 1,905 yards and six touchdowns. 
Known in the 1970s as Sam "Bam" Cunningham, he was inducted into the team's Hall of Fame in 2010 and was a member of the Patriots 50th Anniversary Team -- which was revealed that same year. 
"We are deeply saddened to learn of yet another loss to the Patriots family this week and our hearts ache for Sam Cunningham's family and all who are mourning his passing today," Patriots chairman and CEO Robert Kraft said in a statement released by the team. "Sam 'Bam' Cunningham was one of my favorite players throughout the '70s and my sons all loved him. 
"After I bought the team in 1994, it was my honor to welcome him back to the team on multiple occasions, recognizing him as a 50th anniversary team member and again for his induction into the Patriots Hall of Fame. As much as I admired him as a player, my affection for him only grew after spending time with him and learning more about him as a person. He made a tremendous impact, both on and off the field, and was beloved by his teammates. As a Patriots Hall of Famer, Sam's legacy and contributions will be preserved and celebrated forever, but today his loss is felt with heavy hearts."
Cunningham was instrumental in integrating college football as a member of the "All-Black" backfield at USC with quarterback Jimmy Jones and running back Clarence Davis in 1970. He was named an All-American in 1972 and won a national championship with the Trojans. He was inducted to the College Football Hall of Fame in 2010. 
The 11th overall pick by the Patriots in 1973 after a standout college career at USC, Cunningham was instrumental in one of the greatest turnarounds in Patriots history in 1976, rushing for 824 yards (4.8 yards per carry) as New England went from a 3-11 record in 1975 to 11-3 in 1976 and a second place finish in the AFC East. Cunningham rushed for 1,015 yards in 1977 and made his lone Pro Bowl in 1978. The Patriots set a then-NFL rushing record for yards in a season (3,165) in 1978 before the Baltimore Ravens broke the mark in 2019. 
Cunningham is the older brother of Randall Cunningham, who was a four-time Pro Bowl quarterback with the Philadelphia Eagles and Minnesota Vikings. He is also the uncle of Vashti Cunningham, a bronze medalist in the world championships in the high jump and two-time Olympian.